Industry Brief
We all are familiar with the age-old names – petroleum, power and energy industries. The huge market price and the equivalent job opportunities are quite a rare combination in any industry. In May 2018, India Ranked 4th in The Asia Pacific Region out Of 25 Nations which measures their overall power and energy rate. The market for jet and aviation fuel is expected to grow at a CAGR of more than 11% during the period of 2020 – 2025. This pleasant news is enough to keep the wheels moving and grabbing new job opportunities in Fuel and Power Industry coming in your way.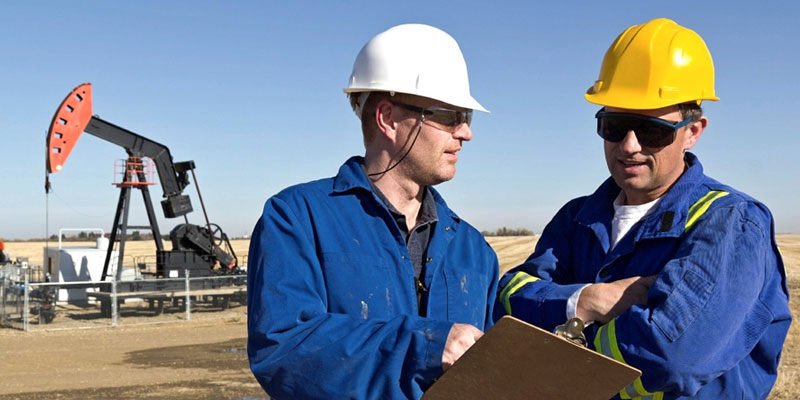 The Market Size and GDP Share of Energy, Power and Fuel – Oil and Gas Industry in India
Indian market will play a vital role in the future of global energy markets in the coming years. The global aviation fuel market size was valued as US$ 300 Bn in 2018 and is predicted to reach more than US$ 450 Bn in 2026 with a CAGR of 5.22% in the forecast period. Moving on to the GDP share of Energy and petroleum industry where it accounts for 17% of the total exports and contributes to 15% to India's GDP.

Major Hub of Energy, Power and Fuel – Oil and Gas Industry in India
Oil Rig at Bombay High is one such place in Mumbai high field which deserves the tag of the hub of the petroleum industry. Moreover, the hub of coal mines industries in India is in the well-known states of India i.e. Jharkhand followed by Chhattisgarh and Madhya Pradesh.

Job Profiles in Energy, Power and Fuel – Oil and Gas Industry in India
To enter this vast industry, core profile in Oil and Gas Industry MBA in Oil and Gas Management or a 2- year postgraduate course is great. Aspiring job-seekers in petroleum industry must hold a bachelor's degree in engineering, preferably petroleum engineering but a bachelor's degree in mechanical, civil, chemical engineering may also meet the employer requirements.
About 4,85,000 coal miners are involved in the production of over 700 million tonne of coal annually in India, while more than 19 lakh people will be trained over for the next 10 years in the oil and gas sector to indulge the rising skills necessary for the future. These stats are not just a number but a source of information for all the aspiring job seekers looking for job in Energy, power and fuel industry.
For a better understanding below is the list of major job roles in energy, petroleum and aviation fuel industry. Your career is now in your hands; consult GCS Services for your successful career.

| | | | |
| --- | --- | --- | --- |
| S.No. | Work Profiles | Average Salary Per Annum (INR) | Click Here To Apply |
| 1. | Engineering Geologist Jobs | 7,68,000 | Apply Now |
| 2. | Geoscientist Jobs | 2,050,000 | Apply Now |
| 3. | Mining Engineer Jobs | 2,82,960 | Apply Now |
| 4. | Mud Logger Jobs | 4,90,000 | Apply Now |
| 5. | Hydrographic Surveyor Jobs | 1,24,000 | Apply Now |
| 6. | Petroleum Engineer Jobs | 3,29,676 | Apply Now |
| 7. | Wellsite Geologist Jobs | 13,84,324 | Apply Now |
| 8. | Hydrographic Surveyor Jobs | 12,00,000 | Apply Now |
| 9. | Regional Sales Manager Jobs | 2,73,228 | Apply Now |
| 10. | Operations Agent Jobs | 2,36,686 | Apply Now |
Sources: Glass door, payscale

Note: all the salaries are subjected to experience level and are approximate in amount.

Top 10 Energy, Petroleum Oil and Gas Companies in India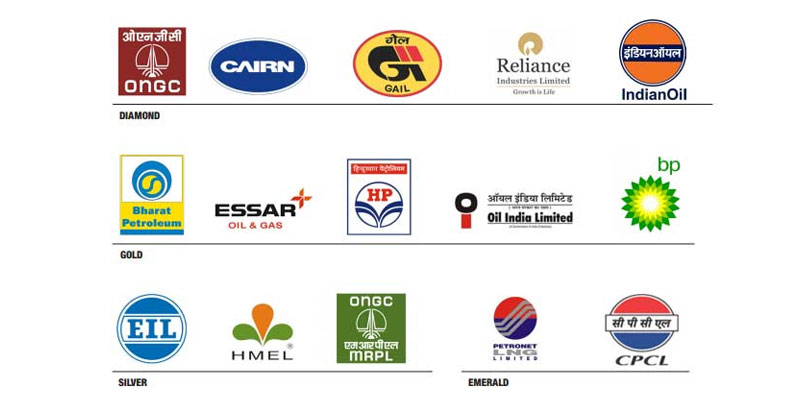 The backbone of our country's development and the core of its economy is petroleum and coal industries which are great at creating job opportunities. Below companies in this industry are ahead in the race and are perfect for a quick start of your career.
Here is the list of top 10 companies in India which offer a lot of Jobs in Energy, Oil and Gas–
Upcoming Trends of Energy, Power & Fuel – Oil and Gas Industries in India.
The rise of LNG and the pressure on governments is quite high which means many companies are striving for environmental sustainability means and hence, are anticipating that natural gas supply should be everyone's first priority.
Sustainable Energy Resource: Besides wind and solar energy, petroleum and gas industries will have great time in focusing more on renewable sources and non-carbon energy.
Fuel from rice straw, project was proposed in all the developing countries for making clean fuel affordable. The study investigated the preparation for solid fuel which was made from rice straw and rice bran. This project aims to reduce the cost of rice straw biogas production while streamlining the transport supply chain and unlocking the potential of this vast resource.
Environment concern is always on everyone's mind and so was on India's governments. While taking an initiative to reduce carbon emissions, Li-on battery vehicles took over the market due to its fast charging features, tax benefits for manufacturing it and the larger life span. This in turn will increase the demand for Li-ion batteries in the market hence; it will make electric cars & e-bike more affordable in coming years.
To get a dream job in Oil and Gas Company Connect with GCS- GWeKa consulting services today and make some great choices for your career. Leave a comment below was this article helpful?