Slide 5
Internship | Part Time | Full Time

Slide 5 - copy
Hire - Intern | Fresher | Experienced

Slide 5 - copy
Find - Job Seeker | Recruiter | Interns

Slide 5 - copy
Connect HR | Build Communitiy | Branding

Slide 5 - copy - copy
Technical | Non-Technical | Corporate Training

Slide 5 - copy
IT | Non IT | Industry Consultant

Slide 5 - copy - copy
CV Writer | SEO Content | Technical Writing

Slide 5 - copy - copy
Hire | Find Professional | Network

Slide 5 - copy - copy - copy
Eligibility | Last Date | Form Weblink
Placement Consultant in Delhi & Gurgaon
Gweka Consulting Services has covered an unimagined distance in offering a vast range of job consultancy services across different business verticals. We have created a name and fame and stand firm as one of the best and bespoke placement consultants in Delhi & NCR. Human resources recommended for hiring suits the specification of the job vacancy. Our team of outlandish recruiters has made us a leading placement consultant in Delhi & NCR in providing the best after-sale service.
Without any doubt, there are plenty of job seekers in Delhi NCR but to bring the best out of plenty is what GCS- Recruitment Firm in Delhi & NCR does.
If you want to hire a qualitative Jobs Consultants Delhi & NCR, then GCS is the one made for you. GCS is not just a provider of placement consulting services but a network of all verticals related to jobs. Let us reach our vision of being an inevitable part of your human resource requirements by providing our impeccable services
We understand that being a corporate HR can't be just involved in the hassle of searching, screening, shortlisting, and recruiting human resources, and that's why we recommend joining us to handle all with our aid. You can set up your company profile as an employer on the GCS job portal and can add as many vacancies as you want. It will help you to stay more focused on your primary activities and we will get you the talent you wish to hire in your team. 
Whether you want to hire an intern, fresher, or in need of candidates from the mid-level and senior-level profile, our advanced filters and job posting features will help you to draft an exciting Job Post in 2 minutes. Not just that, you can also get in touch with a recruitment consultancy firm to look
after the hiring proceedings on behalf of you via GCS as a third party recruitment vendor. If in case you don't have many job openings at any point in time, you can also opt to hire a freelance HR recruiter. With lots and lots of facilities and user-centric features, Gweka Consulting Services is a professional networking platform to ease the task of posting jobs and hiring job seekers. With an active engagement on our portal, HR corporate can fill all the job openings of the company and that too, without any headache and hassle.
Why We are The Best Placement Consultant in Delhi NCR
The reasons are countless to choose GCS as a preferred recruitment vendor for your hiring needs. We are proud to be one amount the best and preferred economy class recruiter working in PAN India. You may hire talent at just INR 5/ Candidate onwards with us which makes us the cheapest placement service provider in Delhi NCR which offers quality services. Gweka Consulting Services acts as a bridge between HR Corporate and job seekers. Without any doubt, we are the most dependable and one-stop solution for all kinds (any job role) of your manpower needs. We excel in providing human resources for lateral as well as entry-level profiles. Be it senior management level job, middle-level job role, or junior level profile, you simply rely on us with our approach to match the best-suited candidate to fit your hiring needs.
Services You Can Avail as a HR Corporate-
Name of Services
Description

Hire Employee

You can

hire

fresher and experienced employees with GCS.

Outsource Recruitment

GCS portal provides you a network to outsource your recruitment needs.

Bulk Hiring

Quick and easy way for fresher's

bulk hiring

by connecting with college TPO's (Training & Placement Officers).

Hire Trainers

HR Corporate can hire professional trainers for employee's all round development programs.

Hire Intern

Hire qualified interns to have fresh and young minds on-board with GWeKa. 
Register with us!
Best and Bespoke Placement Consultants in Delhi NCR
In today's profit-driven market, it is not easy to find a recruitment firm dedicated to service on priority in economy budget. Irrespective of the nature of the company, profit generation can't be the only driving force, and that's what Gweka Consulting Services believes in. With years of experience in serving clients such as Corporate HR to fulfil their human resources or employee requirement, Gweka is one of the finest and classy Placement Consultants in Delhi NCR. Quality services, timely delivery, transparent operations, and the flawless recruitment process has helped us to stand among the top placement consultants in Delhi NCR. 
Gweka Consulting Services strives to mark itself as integrated and inevitable Placement Consultancy to help Corporate HR in their human resource requirement. 
Why Gweka Consulting Services?
A placement company acts as middlemen to match a job vacancy with the candidate that fits perfectly according to the job description and client's requirement. It is crucial to provide the right candidate to the client as he/she will work to generate success for the company. Any mistake in scrutinizing candidates can affect clients business. Also, a carelessly scrutinized candidate will waste precious time of Corporate HRs in the final round.
Here comes the need of an expert placement consulting firm who knows how to tackle the difficulties and how to extract best out of thousands of job seekers. Gweka Consultancy, one of the prime placement consultants in Delhi NCR, a team of dedicated professionals put their best to do the most precise professional matchmaking.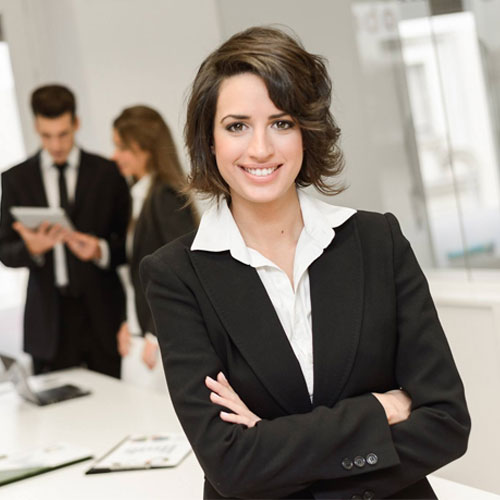 Most of the times, it felt like a team of GCS know some magic tricks to match job vacancy and job seeker like soul-mates made for each other.
Choose Us If you are looking for-
Cheapest Recruitment Service provider in Delhi NCR, hire staff @ INR 5/Candidate onwards
Experts Placement Consultant with a huge database of quality job seekers.
Need only quality profiles to walk-in's your company premises.
Quality Manpower Placement Firm.
Close position ASAP.
Role of GWeKa Placement Consultants in Delhi NCR
With increasing competition in the job market, the requirement of delegate placement consultants in Delhi NCR and intelligent employees keep growing every day. To fulfil human resource requirement in large scale and middle-level companies tend to have an in-house person known as Corporate HR Recruiter. But, today, when the competition is touching new heights in Delhi NCR, it is essential to fill the vacant designations as soon as possible. That's when the importance of the role of placement consultants in Delhi NCR came to limelight. 
The number of companies like Gweka providing quality placement consulting services in Delhi NCR is very few. GCS, The placement company work with many MNC clients companies as a placement vendor and build a long-term relationship by understanding their needs and requirements. The candidates are screened and interviewed to match with the client requirement. And all that is included in the role of placement consultants in Delhi NCR.
Many companies seek the help of GCS placement consultant in Delhi NCR as and when there is a job opening. Our placement firm or Job Consultancy maintains a database of job seekers looking for employment and scan through it to search for the right candidate.
Why is GCS a great Placement consultant in Delhi NCR?
Here are few of the unmatched qualities of Gweka Consulting Services that stands apart from other placement consultants in Delhi NCR.
We are Good listeners and clear communicators.
Placement company can only help its clients in the best way if it is good at listening and clear at communicating.
We understand the urgency and waste no time.
A good placement consulting firm should understand the meaning of urgency and should waste no time in getting started on the project.
We have the ability to filter the best.
With the help of our surreal experience as placement consultants in Delhi NCR, we have developed the ability to filter the best candidate for a job vacancy.
We are efficient in what we do.
Known as an efficient
 job consultant in Delhi NCR
is a result of our selfless service motto.
We are flexible to adapt as per the industry.
Being a great 
placement consultant in Delhi NCR
, we have a quality of adapting our work procedure as per the business industry.
We are a team, and teamwork brings success.
Placement Company ought to be the best because of the teamwork, and we as a team are masters of Placement consulting.
How GWeKa Placement Consultants help Corporate HR?
A placement company or consultant takes off the workload of a Corporate HR in many ways. Gweka Consulting Services is doing the same from years now as a placement consultant in Delhi NCR.
Does the initial screening of the candidate, thus saving the precious and vital time of corporate HR.
Placement consultants, also known as Job Consultancy, have access to database of millions of job seekers, thus ensuring that best quality candidates are available as per the requirement is given by corporate HR.
Corporate HRs working in Delhi can focus on important work as their hired placement consultants in Delhi coordinate with candidates.
Delhi NCR is house to many job seekers who came from different states, placement consultants in Delhi perform reference check to assure the authenticity of the details mentioned by the candidates.
Gweka Consulting Services is a team of enthusiastic and service-oriented HR Professionals that helps HR Corporate in getting efficient Human Resources to empower their organization's operations, sales, marketing, finance and other functional departments. We are the best placement consultancy firm in Delhi NCR to help Corporate HR's. Our portal is made by keeping user experience, and easy navigation in mind which means you as HR Corporate will never face any issue while searching or shortlisting for the best candidates to fill vacancy for your company job opening.