The best HR industry practices that we follow have been helping us to build and grow our recruitment career and we are proud for the same. Industries requiring manpower consider us as a first point of contact for our customized solutions delivered timely through quality-oriented approach. We trust and follow our governing rule as Learning and Earning is a Practical enhancement along with the theoretical.
GCS- Recruitment Firm in Delhi that's best for everyone connected to the word Human Resource
By specifying ourselves as a large recruitment firm in Delhi , we mean to say that we are more than just a recruitment firm: we are like a social network to connect for those who are somehow related to the word Staffing Service, resulting in the benefit of each other. 
Gweka Consulting Services is everlasting support to people such from different profession i.e. Job Seekers, Corporate HRs, HR Consultants, College TPOs, Corporate Trainers, Freelancers, Content Writers, Company Owners, and those who are passionate to get a government job.
As a recruitment firm in Delhi, what kind of help are we for Job Seekers?
We help job seekers to get dream job very quickly. We start working to find a job as per the candidate requirement as soon as candidate register with us. Our process begins with a thorough study of resume leading to match skill set, qualification, and job type with the vacancies that we have and then to scheduling interviews. Job Seeker get in touch with us if they are looking for-
Best 

Recruitment firm in Delhi

 to find jobs.

Wish to review companies before joining through our

review and rating

platform.

Wish to boost the power of resume, Get it written from

professionals resume writer

.
How can Corporate HR benefit from GCS- Best Recruitment Firm in Delhi?
The most significant benefit that a Corporate HR can enjoy by working with us is – Hassle-Free premium HR and Recruitment Services, along with saving time & money.
 There are multiple ways for Corporate HR to fulfil human resource requirements in their firm. Not just hiring job seeker, we also help in hiring HR Consultant, Payroll & Statutory Compliance Consultant, Corporate Trainers and Freelancer too. Our overall motto is to improve and strengthen the skills of the current workforce in your esteemed company which make us a trustable manpower consultant. Corporate HR get in touch with us if they are looking for-
Hire staff

from us or outsource to different 

Recruitment Consultant

 in GCS network.

Looking for Bulk Hiring via

Campus Drive or Corporate Trainer

to train employee.

Quality

HR services

i.e. Payroll, Compliance or Facility Management at budget-friendly charges.
What GCS have for a Placement Consultancy recruitment firm in Delhi?
By working with Gweka Consulting Services, a Consultant HR will have access to a vast database of job seekers that would help to fulfil their client's need.
It is not as easy it seems to be a Recruitment Consultant because sometimes it is tough to find the perfect candidate for the job openings. Whether you are an established Consultant HR or a newcomer into staffing industry, we are the best and beneficial recruitment firm in Delhi to work with.
Consultant HR get in touch with us if they are looking for-  
Hire Job Seeker

candidates quickly for your client's job opening.

Way to more business:

Connect with Corporate HR

who need job consultancy to fulfil their hiring needs.

Quick

bulk-hiring

from

campus drive

in prestigious colleges: Get in touch with college TPOs.
What best do we have in our kit-bag for College Training & Placement Officers?
We are the big help for College TPOs in their original work, i.e. getting students trained & placed in good companies. You may join a community of TPO's with GCS and share the HR Details in this network & strengthen your relations.
We are not just a recruitment firm, GCS may connect you with Trainers for conducting Corporate Employability Program into your campus to make fresher's corporate ready. 
You can easily connect corporate HR or Recruitment Consultant to pitch campus placement or paid internships for fresher.
TPO get in touch with us if they are looking for-   
Place more & more students quickly in core profile by joining

TPO's Community

.

Organizing

campus drives

for paid internship, fresher's job and walk-in interviews.

Craft student's personality and get them ready for interviews by

hiring corporate trainers

.
GCS Recruitment Consultant a must platform for all Corporate Trainers!
Yes, Gweka recruitment consultancy can help Corporate Trainers by providing work as we offer multiple job offers to the job seekers.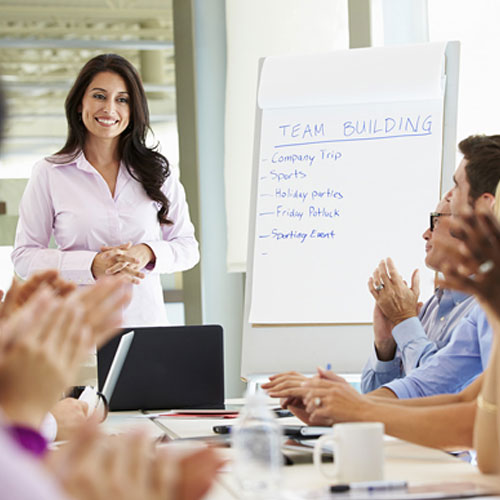 By joining a network of Corporate Trainer on Gweka Consulting Services, Corporate Trainers can drastically increase their chances of getting hired by organizations to provide training to their employees part time & full time both. Not many recruitment firms working in Delhi NCR render these type of niche services, but we try our best to help all kind of corporate trainers.
Corporate Trainers get in touch with us if they are looking for-    
Share proposals

to Corporate HRs for Training Solutions and get hired.

Pitch

interview-ready employability

training courses

to College TPOs.
Get more work order from corporate companies leading to more earnings.
How our recruitment firm based out in Delhi help Freelancers?
Freelancers can rely on us and can have blindfolded trust on GCS to grab as much work as they want to do. We are just the perfect opportunity for all type of freelancers to earn more and more money.
Finding work as a freelancer is a very easy task on GCS portal. And the scope of work is vast and full of variety. You may have come across many recruitment consultant websites, but GCS is more than that. Freelancer get in touch with us if they are looking for- 
Profile customization options to

attract

more and more

work

in your vertical.

Get hired

for short term or long term projects according to your capabilities.

Industry-best

earning opportunities

from various sources.
How Can Content Writers benefit from recruitment consultancy website?
The first and foremost answer is that Content Writers can find the best full time job for themselves as they are also jobseekers. Every content writer can search for jobs according to his/her preferred industry and writing style. The second benefit that content writers can extract from gweka recruitment consultancy is, they can earn extra income by working as freelance content writers. Gweka Consulting Services is flooded with career-boosting opportunities. Content Writer get in touch with us if they are looking for-  
Find work either '

a fixed job

' or '

a freelance work

' in no-time.

Enjoy bulk orders such a

Resume Writing

for job seekers &

article writing

for a blogging website.

Connect with the

community of writers

to learn and earn more.
What kind of help are we for Company Owners?
At Gweka Consulting Services, we put our best efforts to help company owners for all hiring needs. Since when we started working as a recruitment firm in Delhi NCR, we have worked with many company owners and provided them with the best candidates for job as per the nature of their business. 
We work just like an in-house HR recruiter/ virtual HR to them. Also GCS is a platform for Company Owners to create their company profile and network in community of owner's.
Company Owners get in touch with us if they are looking for-
Hire talents

without any hassle of scrutiny and sampling hundreds of resume.
In need of a short term employee?

Hire Freelancers

or

corporate trainers

.
Create company profile & network in community for o

ffering your products & services

.
Undoubtedly, we are the best platform for information regarding Government Jobs!
We are a one-stop recruitment consultancy which offer all the information about government jobs update. We know how important it is to have detailed and genuine information before preparing and applying for any government job, and that's why we provide accurate information in a structured way. Whether you need details WRT last date to apply for a govt. job, eligibility criteria or official web link of govt. job to download application form we offer all under one roof. This selfless service has made us one of the best and genuine recruitment firm in Delhi. Govt. Job Aspirants get in touch with us if they are looking for-
To Furnishing

dream of govt. job

in to reality.

"

How to apply

" guides for all government jobs.

Genuine links to job application forms

and notifications of latest updates.
Get to know someone before working for them with GCS Review & Ratings!
Gweka Consulting Services Offers an open platform to all who wish to know the other person or a company by looking at their profile- review and rating given by people who work for them or currently working or have any association with them in past. You may also submit your feedback of the person or a company you worked with here. This is the platform you can trust to have clear picture or true insight of other side.