Hospital, Healthcare & Pharmacy Industry in India and Medical Industry Jobs
Industry Brief-
With the developing nation, the enlarging exports and growing reach, Indian pharmacy and Healthcare industry is right now in a great spot which means a lot of Jobs in Healthcare and Pharmacy Industry. Medical Industry majorly can be divided into- Allopathic, Ayurveda and Homeopath. India is enjoying the position of largest provider and expertise in healthcare and pharmacy industry.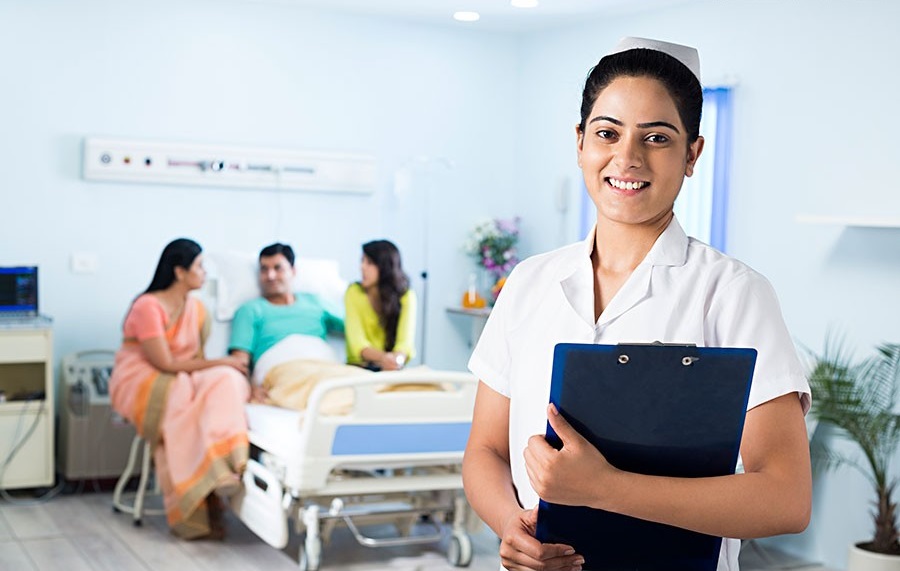 The Market Size and GDP Share of Hospital, Healthcare and Medical Industry in India.
The country's pharmaceutical industry is expected to growing at a CAGR of 22.4 % over Year 2015–20. This booming industry is stood at US$ 17.27 billion in FY18 and now have reached US$ 19.14 billion in FY19.
India as a country accounts for around 30 % (by volume) and about 10 % (value) in the US$ 70-80 billion.
Medical and pharmacy do have an impeccable impact on the Indian market. With the current market size of US $27.57 billion, it is expected to reach $55 billion by 2020 at a CAGR of 15.92%, as per report by IBEF.

No. of Workforce in Hospital, Healthcare and Medical Industry in India.
The health industry is one of the fastest-growing sectors in India. Since, Indian market is the third-largest in the world. The workforce in this sector is expected to be 7.4 million in Year 2022, as per report by Healthcare: The Neglected GDP Driver.
See also – QuickBooks Tool Hub
Major Hub of Hospital, Healthcare and Medical Industry in India.
This can be a real surprise for every job seeker since Hyderabad has emerged as a pharmaceutical hub of India where the exports have reached US$3.1 billion in recent years. Also Himachal Pradesh- Baddi is quit famous for Pharmaceutical Company.

Work Profiles and Average Salary Package in Hospital, Healthcare and Medical Industry in India.
Working in Medical, hospital and healthcare industry can be a dream job for every job- seeker. The future projects like "pharmacy vision 2020" is seemingly lucky news since the government is aiming to make India the hub of pharmacy and medical world.
Below is the list of top 10 online pharmacies + 2 new where you can start your career. Start with a single click and consult GCS for further consultation.

Top 10 Companies in Healthcare and Medical Industry in India.
Yes, the healthcare industry has fueled the health outcomes in the best possible way. The accessibility and the changes in the pharmacy industry are immeasurable. For every job seeker looking for a job in Medical/ Healthcare Industry, Gweka.com is the name they can trust.
Here is the list of top 10 companies in India which offer a lot of Jobs in Medical, Hospital and healthcare industry in India.

Sources: Top 10 Ranks

Qualifications Required & Major Job Roles in Healthcare Industry.
For the core profile job roles in healthcare industry you need to enroll in masters or doctoral program. Candidates are required to have certifications that varies from state to state but has few things in common.
An undergraduate medical college degree
Four years of medical school.
Substantial, identifiable training such as a three- to five-year residency in an ACGME accredited program and several years of experience and proven competencies in the specific specialty or sub-specialty
A license to practice medicine.
Major Job Roles in Pharmaceutical, Healthcare and Medical Industry-
Source: Indeed

Below is The List of Top 10 Hospitals in India
Current Scenario of Hospital, Healthcare and Medical Industry in India.
The upcoming predictions can give Pharmaceutical industry a real turn and can be a surprise also for many.
Enhancing personalized engagements: Things like giving full access to every patient so that they can handle the process and enroll themselves in every clinical training easily. Accessing the news for proper medication without any delay can boost communication.
Change in the model: The old boring days are and the constant way of proceeding are over in the healthcare industry, collaborations will be the key. The main focus will be on deal-making and hence collaborating and doing cross-industry partnerships will play a major role.
Medical Tourism: People from other countries, came to India for the treatment of their serious medical issues as India is Best and Economic platform for them to get well.
Need some expert guidance then, connect with GCS- GWeKa consulting services today for a better tomorrow. Want to add something leave your thoughts in the comment section.