This industry consists of religious organizations that provide religious worship or promote religious activities for both organized religions and smaller faiths. Temples, Churches, Mosques and other institutes promoting religion offer most of the jobs in this industry.
List of Major Profile, Desired Experience and Tentative Salaries Offered for this Industry in India-
Religion and Spirituality Scenario in India
Indian belief and the stories, these two are quite parallel lines in Indian mythology. The diversity in India makes it vibrant and more spiritual. Whether it's the birth of Buddha in the Lumbini or the preaching of Guru Nanak, people are nourishing the roots of every religion for many decades. In today's world India is home to 94% of global Hindus population. Indian spirituality did play a great role in civilization since religion and spirituality are two defining factors in the determination of higher values of life.
Worship and Religion Significance and how It Impacts People in India
India had a devotional and an influencer society when it comes to religion. Since India is one such country which has multiethnic democracy, people choose what they should follow, what they should preach and what should they practice. Freedom for all these things often leads to some great opportunities since secularization pave the way for economic development.India stood 66th among 109 nations ranked by secularization as stated by a report.
Some Places that are Hub of Spirituality in India
Indian spirituality lies more in its roots, the places which are a ray of belief for some and for some they are where they find their life's hidden treasure. Be it Varanasi, one of the seven sacred Hindu cities with a great ancient history or Haridwar another holiest place in India, located at the foothills of Himalayas and also Rishikesh the birthplace of yoga. Ayodhya Ram Temple will be the next big place for worship.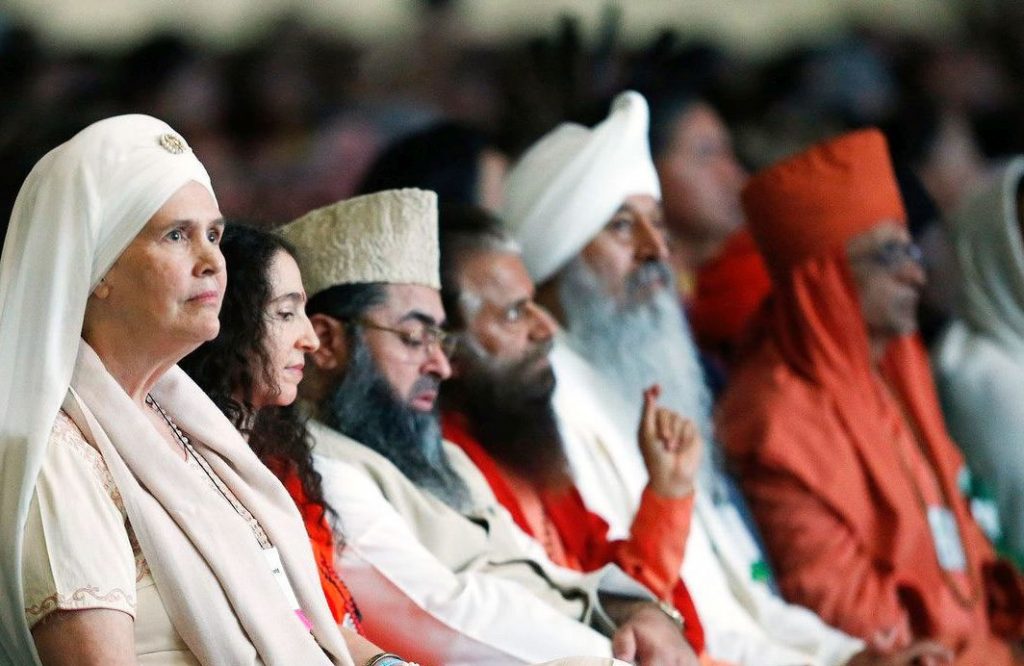 Work Profiles and Average Salary in Religious and Spiritual World in India
The spiritual side of India does have a link between the economy and religion. More than 90% of respondents rated religion as "very important" or "rather important" as per World Values Survey. So people who want to enter religious industry can apply for great positions expect catholic priest or pastor there are huge opportunities in India. You can have a masters degree in philosophy and religious studies where some universities do provide concentration on specific subjects like Christianity, Judaism and many more. 
Top 10 profiles in spiritual industry are listed below.
| | | |
| --- | --- | --- |
| Work profiles | Average  Salary per annum | Apply  here |
| | 1,20,000 | |
| | 3,10,200 | |
| | 2,40,000 | |
| | 3,61,000 | |
| | 1,85,000 | |
| | 7,11,100 | |
| | 3,90,000 | |
| | 3,10,200 | |
| | 4,00,000 | |
| | 5,66,083 | |
Sources:  pay scale, indeed,  glass door
Note: all the salaries are subjected to experience level and are approximate in amount.
Top 10 Places in Religious and Spiritual World in India
Incredible India does include some deep traditions, monuments and spiritual awakening places where people do land on healing their inner peace through Ayurveda and yoga. The list of top 10 such spiritual places in India listed below-
| | |
| --- | --- |
| Places Famous Destination | Situated in |
| Puri (Jagannath Temple) | Orissa |
| Kumbh Mela | Haridwar |
| Basilica of Our Lady of Good Health (Velankanni) | Tamil nadu |
| Vaishno Devi | Jammu |
| Golden Temple | Amritsar |
| Tawang Monastery | Arunachal pradesh |
| Auroville | Tamil Nadu |
| Tiruvannamalai | Tamil Nadu |
| Bodhgaya | Bihar |
| Somnath temple | Gujarat |
Upcoming Trends in the Religion and Spirituality World in India
More than half of India's youth do care about religion and this religiosity and spirituality increase with the trends and the age also.
The different yantras, trekking programs and events are quite inclusive for making masses to indulge more in spirituality and becoming more religious.
A new generation of devotional and religious content is starting to blow on Social media. For eg; my mandir, Rgyan and Kalpnik Technologiesare few startups that are making spirituality viral in a new and interesting way. Sharechat has more than 25 spiritual gurus on the platform, witnessing spirituality in the tech world is the born of a totally new era.
If need a direction for your career then connect with GCS- Gweka consulting services today for a brighter tomorrow.