Online Communication is all about the kind of job roles that wholly look after the communication between business house and targeted audience over digital platforms. Strategies here all depend on the way audiences interact with brands online. Online Social Media Platforms and Matrimony Websites are key players in this sector.
List of Major Profile, Desired Experience and Tentative Salaries Offered for this Industry in India-
Online Communication and Social Media Scenario in India
Communication is an art whether it was talking over the landline or in-person and now on different mobile apps. Being such a diversified sector there's no doubt the channels of communication have tremendously changed a lot. Some popular ways of communicating over the internet include emails, blogs, article, social media, chat room, chat-bot, contact forms and many more on to go. Be it finding a groom and texting that unknown person whom you wanted to talk or just chatting with your old friend, you are just a click away with online communication and social media platforms. Today in the era of digitalization, world is flat and we can connect with anyone in fractions of seconds.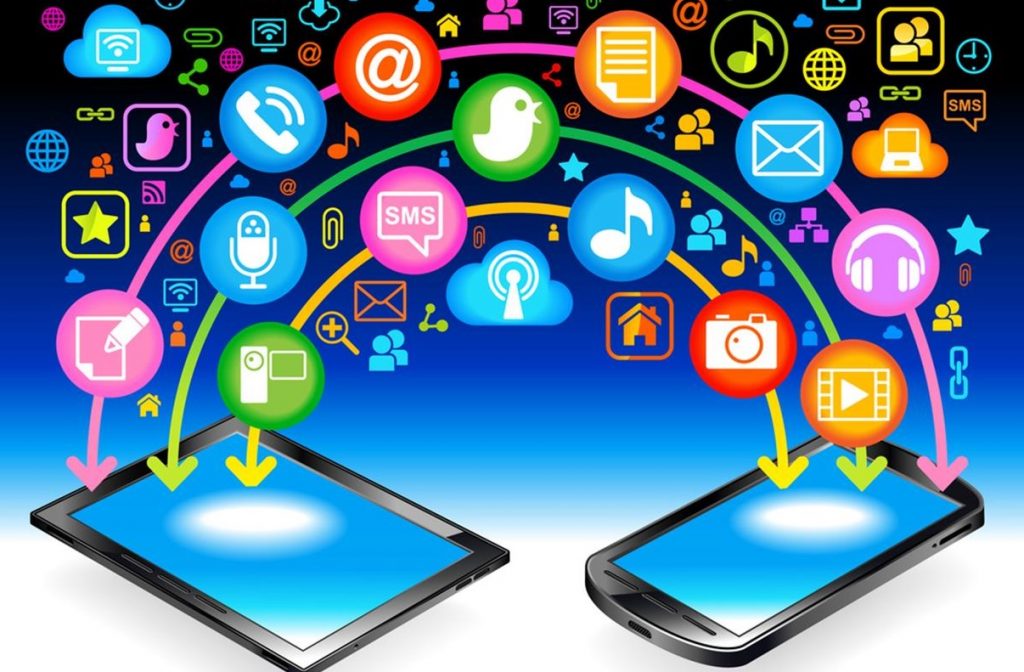 The Market Size of Online Communication and Social Media Industry in India
Indian internet users have grown up to 560 million internet subscribers and is predicted to double the number of smartphones to between 650 million – 700 million by 2023, reported by Reliance Jio. Online communication is now a prominent tool for any business as well as every individual. Digital and online communication service industry will grow at rate of 8-10 % every year. Business webinar, social media and e-commerce usage track a similar growth in India and accounts for 15% to 20% of online retail in India, creating a market worth $70 Billions in Future. E commerce is directly influenced by social media and online communication, which will also have bright future in coming years.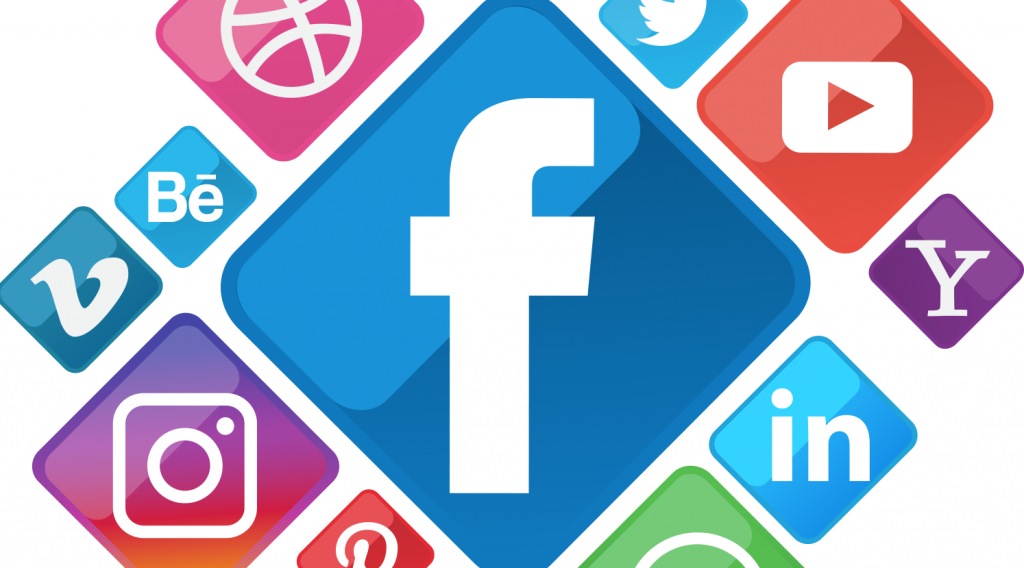 Major Hub of Online Communication and Social Media companies in India
Since Indian communication consists of two major components IT services and software technology parks which makes a complete hub for online communication world. Places like Kochi, Kerala, Bengaluru and Cochin own the tag of the hub for jobs in Social Media and online communication industry.
Top 10 Job Profiles in Online Communication and Social Media Industries in India
The fair amount of chatting sites, online webinars and e-mail platforms are leading this industry to a blooming stage. For anyone who wants a job in social media or online communication world then he or she can either apply for courses like Diploma in Social Media Marketing, PG Diploma in Social Media Marketing, Social Media Marketing (Informal) training program.
The list of top 10 job roles in online communication and social media industries is provided below. Consult GCS- Gweka Consulting Services for a better understanding of your choices.
| | | |
| --- | --- | --- |
| Work Profiles | Average Salary per Annum (INR) | Click here to apply |
| Business executive Jobs | 7,13,200 | Apply Now |
| Brand manager Jobs | 1,20,000 | Apply Now |
| Engagement Coordinator Jobs | 8,12,260 | Apply Now |
| Community Manager Jobs | 3,21,100 | Apply Now |
| Content Strategist Jobs | 6,31,000 | Apply Now |
| Interactive Media Manager Jobs | 5,01,100 | Apply Now |
| Digital and Social Media Manager Jobs | 5,02,110 | Apply Now |
| Social media analyst Jobs | 3,50,069 | Apply Now |
| Strategist Jobs | 3,20,201 | Apply Now |
| Creative director Jobs | 22,76,501 | Apply Now |
Sources: glassdoor , Indeed
Note: All the salaries are subjected to experience level and are approximate in amount.
Top 10 Social Media, Online Communication and Chatbot Companies in India
Since India has doubled its workforce rates in the online world due to the inclusion of trends like AI. In the Chabot industry, more than 72,000 people are employed. The number of fresher's and newbies joining this industry was 6,000 in 2019 which has increased now.
Below is the list of top 10 companies in social media and online companies in India. For more info contact GCS – Gweka Consulting Services, we are always there for you.
| | |
| --- | --- |
| Companies Name | Headquarters  |
| | Mumbai |
| | Gurgaon   |
| | New Delhi  |
| | West Bengal  |
| | Mumbai  |
| | Gurgaon |
| | Mumbai   |
| | Bangalore   |
| | Gurgaon |
| | Gurgaon |
Upcoming Trends in Online Communication and Social Media Industry in India
In today's world, your online presence is your kind of real existence for your business or even for your own identity but no one can ignore the trends, here are few listed below.
Chatbots will be Dominating in Future

: AI or virtual software is ahead in terms of really knowing the customers in and out. The intelligent Chatbots will make it easy for user to give information and interact online.

Interactive Content will Win

: Whether it's polling, quizzes augmented reality check-ups or 360-degree videos tours. People are going to have great experiences which will leverage the cutting edge marketing technology.

Want to explore more in online communication and social media jobs then do connect with GCS- GWeKa consulting services today.


Find Online Communication Jobs in Andhra Pradesh

Find Online Communication Jobs in Adilabad

Find Online Communication Jobs in Anantapur

Find Online Communication Jobs in Cuddapah

Find Online Communication Jobs in Guntakal

Find Online Communication Jobs in Guntur

Find Online Communication Jobs in Kakinada

Find Online Communication Jobs in Kamalapuram

Find Online Communication Jobs in Kurnool

Find Online Communication Jobs in Nellore

Find Online Communication Jobs in Rajahmundry

Find Online Communication Jobs in Tirupati

Find Online Communication Jobs in Vijayawada

Find Online Communication Jobs in Visakhapatnam / Vizag

Find Online Communication Jobs in Arunachal Pradesh

Find Online Communication Jobs in Itanagar

Find Online Communication Jobs in Assam

Find Online Communication Jobs in Dibrugarh

Find Online Communication Jobs in Guwahati

Find Online Communication Jobs in Silchar

Find Online Communication Jobs in Tezpur

Find Online Communication Jobs in Bihar

Find Online Communication Jobs in Aurangabad

Find Online Communication Jobs in Bhagalpur

Find Online Communication Jobs in Gaya

Find Online Communication Jobs in Munger

Find Online Communication Jobs in Muzaffarpur

Find Online Communication Jobs in Patna

Find Online Communication Jobs in Chhattisgarh

Find Online Communication Jobs in Bhilai

Find Online Communication Jobs in Bilaspur

Find Online Communication Jobs in Korba

Find Online Communication Jobs in Raigarh

Find Online Communication Jobs in Raipur

Find Online Communication Jobs in Goa

Find Online Communication Jobs in Panjim / Panaji

Find Online Communication Jobs in Vasco Da Gama

Find Online Communication Jobs in Gujrat

Find Online Communication Jobs in Ahmedabad

Find Online Communication Jobs in Anand

Find Online Communication Jobs in Ankleshwar

Find Online Communication Jobs in Bharuch

Find Online Communication Jobs in Bhavnagar

Find Online Communication Jobs in Bhuj

Find Online Communication Jobs in Dahej

Find Online Communication Jobs in Gandhinagar

Find Online Communication Jobs in Gandhidham

Find Online Communication Jobs in Gir

Find Online Communication Jobs in Godhra

Find Online Communication Jobs in Jamnagar

Find Online Communication Jobs in Junagadh

Find Online Communication Jobs in Kandla

Find Online Communication Jobs in Lakhtar

Find Online Communication Jobs in Mehsana

Find Online Communication Jobs in Mundra

Find Online Communication Jobs in Porbandar

Find Online Communication Jobs in Rajkot

Find Online Communication Jobs in Surat

Find Online Communication Jobs in Surendranagar

Find Online Communication Jobs in Vadodara / Baroda

Find Online Communication Jobs in Valsad

Find Online Communication Jobs in Vapi

Find Online Communication Jobs in Veraval

Find Online Communication Jobs in Haryana

Find Online Communication Jobs in Ambala

Find Online Communication Jobs in Bawal

Find Online Communication Jobs in Bhiwani

Find Online Communication Jobs in Dharuhera

Find Online Communication Jobs in Faridabad

Find Online Communication Jobs in Gurgaon

Find Online Communication Jobs in Hisar

Find Online Communication Jobs in Jind

Find Online Communication Jobs in Karnal

Find Online Communication Jobs in Kurukshetra

Find Online Communication Jobs in Manesar

Find Online Communication Jobs in Palwal

Find Online Communication Jobs in Panchkula

Find Online Communication Jobs in Panipat

Find Online Communication Jobs in Rewari

Find Online Communication Jobs in Rohtak

Find Online Communication Jobs in Sonepat

Find Online Communication Jobs in Yamunanagar

Find Online Communication Jobs in Himachal Pradesh

Find Online Communication Jobs in Baddi

Find Online Communication Jobs in Chamba

Find Online Communication Jobs in Dalhousie

Find Online Communication Jobs in Dharmasala

Find Online Communication Jobs in Kala

Find Online Communication Jobs in Kullu / Manali

Find Online Communication Jobs in Mandi

Find Online Communication Jobs in Shimla

Find Online Communication Jobs in Jammu and Kashmir

Find Online Communication Jobs in Jammu

Find Online Communication Jobs in Srinagar

Find Online Communication Jobs in Jharkhand

Find Online Communication Jobs in Bokaro

Find Online Communication Jobs in Dhanbad

Find Online Communication Jobs in Jamshedpur

Find Online Communication Jobs in Ranchi

Find Online Communication Jobs in Karnataka

Find Online Communication Jobs in Belgaum

Find Online Communication Jobs in Bellary

Find Online Communication Jobs in Bengaluru / Bangalore

Find Online Communication Jobs in Bidar

Find Online Communication Jobs in Davangere

Find Online Communication Jobs in Dharwad

Find Online Communication Jobs in Gulbarga

Find Online Communication Jobs in Hospet

Find Online Communication Jobs in Hubli

Find Online Communication Jobs in Kolar

Find Online Communication Jobs in Koppal

Find Online Communication Jobs in Mangalore

Find Online Communication Jobs in Mysore

Find Online Communication Jobs in Shimoga

Find Online Communication Jobs in Tumkur

Find Online Communication Jobs in Kerala

Find Online Communication Jobs in Alappuzha / Alleppey

Find Online Communication Jobs in Ernakulam/ Kochi/ Cochin

Find Online Communication Jobs in Idukki

Find Online Communication Jobs in Kannur / Cannannore

Find Online Communication Jobs in Kasargode

Find Online Communication Jobs in Kollam / Quilon

Find Online Communication Jobs in Kottayam

Find Online Communication Jobs in Kozhikode / Calicut

Find Online Communication Jobs in Malappuram

Find Online Communication Jobs in Palakkad / Palghat

Find Online Communication Jobs in Pathanamthitta

Find Online Communication Jobs in Thrissur / Trichur

Find Online Communication Jobs in Trivandrum

Find Online Communication Jobs in Wayanad

Find Online Communication Jobs in Madhya Pradesh

Find Online Communication Jobs in Bhopal

Find Online Communication Jobs in Gwalior

Find Online Communication Jobs in Indore

Find Online Communication Jobs in Jabalpur

Find Online Communication Jobs in Katni

Find Online Communication Jobs in Ratlam

Find Online Communication Jobs in Rewa

Find Online Communication Jobs in Satna

Find Online Communication Jobs in Ujjain

Find Online Communication Jobs in Maharashtra

Find Online Communication Jobs in Ahmednagar

Find Online Communication Jobs in Akola

Find Online Communication Jobs in Amravati

Find Online Communication Jobs in Baramati

Find Online Communication Jobs in Chandrapur

Find Online Communication Jobs in Chiplun

Find Online Communication Jobs in Dhule

Find Online Communication Jobs in Jalgaon

Find Online Communication Jobs in Khopoli

Find Online Communication Jobs in Kolhapur

Find Online Communication Jobs in Mumbai

Find Online Communication Jobs in Mumbai Suburbs

Find Online Communication Jobs in Nagpur

Find Online Communication Jobs in Nasik

Find Online Communication Jobs in Navi Mumbai

Find Online Communication Jobs in Pune

Find Online Communication Jobs in Raigad

Find Online Communication Jobs in Ratnagiri

Find Online Communication Jobs in Satara

Find Online Communication Jobs in Solapur

Find Online Communication Jobs in Tarapur

Find Online Communication Jobs in Thane

Find Online Communication Jobs in Vasai

Find Online Communication Jobs in Manipur

Find Online Communication Jobs in Imphal

Find Online Communication Jobs in Meghalaya

Find Online Communication Jobs in Shillong

Find Online Communication Jobs in Mizoram

Find Online Communication Jobs in Aizawl

Find Online Communication Jobs in Nagaland

Find Online Communication Jobs in Dimapur

Find Online Communication Jobs in Kohima

Find Online Communication Jobs in Odisha

Find Online Communication Jobs in Angul

Find Online Communication Jobs in Bhubaneshwar

Find Online Communication Jobs in Cuttack

Find Online Communication Jobs in Bhubaneshwar

Find Online Communication Jobs in Jharsuguda

Find Online Communication Jobs in Paradeep

Find Online Communication Jobs in Puri

Find Online Communication Jobs in Rourkela

Find Online Communication Jobs in Sambalpur

Find Online Communication Jobs in Punjab

Find Online Communication Jobs in Amritsar

Find Online Communication Jobs in Banur

Find Online Communication Jobs in Barnala

Find Online Communication Jobs in Bathinda

Find Online Communication Jobs in Faridkot

Find Online Communication Jobs in Firozpur

Find Online Communication Jobs in Gurdaspur

Find Online Communication Jobs in Hoshiarpur

Find Online Communication Jobs in Jalandhar

Find Online Communication Jobs in Kapurthala

Find Online Communication Jobs in Ludhiana

Find Online Communication Jobs in Moga

Find Online Communication Jobs in Mohali

Find Online Communication Jobs in Morinda

Find Online Communication Jobs in Pathankot

Find Online Communication Jobs in Patiala

Find Online Communication Jobs in Phagwara

Find Online Communication Jobs in Rajpura

Find Online Communication Jobs in Rupnagar

Find Online Communication Jobs in Sangrur

Find Online Communication Jobs in Rajasthan

Find Online Communication Jobs in Ajmer

Find Online Communication Jobs in Alwar

Find Online Communication Jobs in Banswara

Find Online Communication Jobs in Barmer

Find Online Communication Jobs in Bhilwara

Find Online Communication Jobs in Bhiwadi

Find Online Communication Jobs in Bikaner

Find Online Communication Jobs in Ganganagar

Find Online Communication Jobs in Jaipur

Find Online Communication Jobs in Jaisalmer

Find Online Communication Jobs in Jodhpur

Find Online Communication Jobs in Kota

Find Online Communication Jobs in Mount Abu

Find Online Communication Jobs in Nagar

Find Online Communication Jobs in Neemrana

Find Online Communication Jobs in Udaipur

Find Online Communication Jobs in Sikkim

Find Online Communication Jobs in Gangtok

Find Online Communication Jobs in Tamil Nadu

Find Online Communication Jobs in Chennai

Find Online Communication Jobs in Coimbatore

Find Online Communication Jobs in Cuddalore

Find Online Communication Jobs in Erode

Find Online Communication Jobs in Hosur

Find Online Communication Jobs in Kalpakkam

Find Online Communication Jobs in Kanchipuram

Find Online Communication Jobs in Karur

Find Online Communication Jobs in Madurai

Find Online Communication Jobs in Mamandur

Find Online Communication Jobs in Nagercoil

Find Online Communication Jobs in Ooty

Find Online Communication Jobs in Salem

Find Online Communication Jobs in Thanjavur

Find Online Communication Jobs in Tirunelveli

Find Online Communication Jobs in Trichy

Find Online Communication Jobs in Tuticorin

Find Online Communication Jobs in Vellore

Find Online Communication Jobs in Telangana

Find Online Communication Jobs in Hyderabad / Secunderabad

Find Online Communication Jobs in Karimnagar

Find Online Communication Jobs in Khammam

Find Online Communication Jobs in Nizamabad

Find Online Communication Jobs in Warangal

Find Online Communication Jobs in Tripura

Find Online Communication Jobs in Agartala

Find Online Communication Jobs in Union Territories

Find Online Communication Jobs in Chandigarh

Find Online Communication Jobs in Dadra and Nagar Haveli

Find Online Communication Jobs in Silvassa

Find Online Communication Jobs in Daman and Diu

Find Online Communication Jobs in Delhi

Find Online Communication Jobs in Lakshadweep

Find Online Communication Jobs in Pondicherry

Find Online Communication Jobs in Andaman and Nicobar Islands

Find Online Communication Jobs in Port Blair

Find Online Communication Jobs in Uttar Pradesh

Find Online Communication Jobs in Agra

Find Online Communication Jobs in Aligarh

Find Online Communication Jobs in Allahabad

Find Online Communication Jobs in Bahraich

Find Online Communication Jobs in Bareilly

Find Online Communication Jobs in Mathura
Find Social Media Jobs in Andhra Pradesh

Find Social Media Jobs in Adilabad

Find Social Media Jobs in Anantapur

Find Social Media Jobs in Cuddapah

Find Social Media Jobs in Guntakal

Find Social Media Jobs in Guntur

Find Social Media Jobs in Kakinada

Find Social Media Jobs in Kamalapuram

Find Social Media Jobs in Kurnool

Find Social Media Jobs in Nellore

Find Social Media Jobs in Rajahmundry

Find Social Media Jobs in Tirupati

Find Social Media Jobs in Vijayawada

Find Social Media Jobs in Visakhapatnam / Vizag

Find Social Media Jobs in Arunachal Pradesh

Find Social Media Jobs in Itanagar

Find Social Media Jobs in Assam

Find Social Media Jobs in Dibrugarh

Find Social Media Jobs in Guwahati

Find Social Media Jobs in Silchar

Find Social Media Jobs in Tezpur

Find Social Media Jobs in Bihar

Find Social Media Jobs in Aurangabad

Find Social Media Jobs in Bhagalpur

Find Social Media Jobs in Gaya

Find Social Media Jobs in Munger

Find Social Media Jobs in Muzaffarpur

Find Social Media Jobs in Patna

Find Social Media Jobs in Chhattisgarh

Find Social Media Jobs in Bhilai

Find Social Media Jobs in Bilaspur

Find Social Media Jobs in Korba

Find Social Media Jobs in Raigarh

Find Social Media Jobs in Raipur

Find Social Media Jobs in Goa

Find Social Media Jobs in Panjim / Panaji

Find Social Media Jobs in Vasco Da Gama

Find Social Media Jobs in Gujrat

Find Social Media Jobs in Ahmedabad

Find Social Media Jobs in Anand

Find Social Media Jobs in Ankleshwar

Find Social Media Jobs in Bharuch

Find Social Media Jobs in Bhavnagar

Find Social Media Jobs in Bhuj

Find Social Media Jobs in Dahej

Find Social Media Jobs in Gandhinagar

Find Social Media Jobs in Gandhidham

Find Social Media Jobs in Gir

Find Social Media Jobs in Godhra

Find Social Media Jobs in Jamnagar

Find Social Media Jobs in Junagadh

Find Social Media Jobs in Kandla

Find Social Media Jobs in Lakhtar

Find Social Media Jobs in Mehsana

Find Social Media Jobs in Mundra

Find Social Media Jobs in Porbandar

Find Social Media Jobs in Rajkot

Find Social Media Jobs in Surat

Find Social Media Jobs in Surendranagar

Find Social Media Jobs in Vadodara / Baroda

Find Social Media Jobs in Valsad

Find Social Media Jobs in Vapi

Find Social Media Jobs in Veraval

Find Social Media Jobs in Haryana

Find Social Media Jobs in Ambala

Find Social Media Jobs in Bawal

Find Social Media Jobs in Bhiwani

Find Social Media Jobs in Dharuhera

Find Social Media Jobs in Faridabad

Find Social Media Jobs in Gurgaon

Find Social Media Jobs in Hisar

Find Social Media Jobs in Jind

Find Social Media Jobs in Karnal

Find Social Media Jobs in Kurukshetra

Find Social Media Jobs in Manesar

Find Social Media Jobs in Palwal

Find Social Media Jobs in Panchkula

Find Social Media Jobs in Panipat

Find Social Media Jobs in Rewari

Find Social Media Jobs in Rohtak

Find Social Media Jobs in Sonepat

Find Social Media Jobs in Yamunanagar

Find Social Media Jobs in Himachal Pradesh

Find Social Media Jobs in Baddi

Find Social Media Jobs in Chamba

Find Social Media Jobs in Dalhousie

Find Social Media Jobs in Dharmasala

Find Social Media Jobs in Kala

Find Social Media Jobs in Kullu/Manali

Find Social Media Jobs in Mandi

Find Social Media Jobs in Shimla

Find Social Media Jobs in Jammu and Kashmir

Find Social Media Jobs in Jammu

Find Social Media Jobs in Srinagar

Find Social Media Jobs in Jharkhand

Find Social Media Jobs in Bokaro

Find Social Media Jobs in Dhanbad

Find Social Media Jobs in Jamshedpur

Find Social Media Jobs in Ranchi

Find Social Media Jobs in Karnataka

Find Social Media Jobs in Belgaum

Find Social Media Jobs in Bellary

Find Social Media Jobs in Bengaluru / Bangalore

Find Social Media Jobs in Bidar

Find Social Media Jobs in Davangere

Find Social Media Jobs in Dharwad

Find Social Media Jobs in Gulbarga

Find Social Media Jobs in Hospet

Find Social Media Jobs in Hubli

Find Social Media Jobs in Kolar

Find Social Media Jobs in Koppal

Find Social Media Jobs in Mangalore

Find Social Media Jobs in Mysore

Find Social Media Jobs in Shimoga

Find Social Media Jobs in Tumkur

Find Social Media Jobs in Kerala

Find Social Media Jobs in Alappuzha / Alleppey

Find Social Media Jobs in Ernakulam / Kochi / Cochin

Find Social Media Jobs in Idukki

Find Social Media Jobs in Kannur / Cannannore

Find Social Media Jobs in Kasargode

Find Social Media Jobs in Kollam / Quilon

Find Social Media Jobs in Kottayam

Find Social Media Jobs in Kozhikode / Calicut

Find Social Media Jobs in Malappuram

Find Social Media Jobs in Palakkad / Palghat

Find Social Media Jobs in Pathanamthitta

Find Social Media Jobs in Thrissur / Trichur

Find Social Media Jobs in Trivandrum

Find Social Media Jobs in Wayanad

Find Social Media Jobs in Madhya Pradesh

Find Social Media Jobs in Bhopal

Find Social Media Jobs in Gwalior

Find Social Media Jobs in Indore

Find Social Media Jobs in Jabalpur

Find Social Media Jobs in Katni

Find Social Media Jobs in Ratlam

Find Social Media Jobs in Rewa

Find Social Media Jobs in Satna

Find Social Media Jobs in Ujjain

Find Social Media Jobs in Maharashtra

Find Social Media Jobs in Ahmednagar

Find Social Media Jobs in Akola

Find Social Media Jobs in Amravati

Find Social Media Jobs in Baramati

Find Social Media Jobs in Chandrapur

Find Social Media Jobs in Chiplun

Find Social Media Jobs in Dhule

Find Social Media Jobs in Jalgaon

Find Social Media Jobs in Khopoli

Find Social Media Jobs in Kolhapur

Find Social Media Jobs in Mumbai

Find Social Media Jobs in Mumbai Suburbs

Find Social Media Jobs in Nagpur

Find Social Media Jobs in Nasik

Find Social Media Jobs in Navi Mumbai

Find Social Media Jobs in Pune

Find Social Media Jobs in Raigad

Find Social Media Jobs in Ratnagiri

Find Social Media Jobs in Satara

Find Social Media Jobs in Solapur

Find Social Media Jobs in Tarapur

Find Social Media Jobs in Thane

Find Social Media Jobs in Vasai

Find Social Media Jobs in Manipur

Find Social Media Jobs in Imphal

Find Social Media Jobs in Meghalaya

Find Social Media Jobs in Shillong

Find Social Media Jobs in Mizoram

Find Social Media Jobs in Aizawl

Find Social Media Jobs in Nagaland

Find Social Media Jobs in Dimapur

Find Social Media Jobs in Kohima

Find Social Media Jobs in Odisha

Find Social Media Jobs in Angul

Find Social Media Jobs in Bhubaneshwar

Find Social Media Jobs in Cuttack

Find Social Media Jobs in Jharsuguda

Find Social Media Jobs in Paradeep

Find Social Media Jobs in Puri

Find Social Media Jobs in Rourkela

Find Social Media Jobs in Sambalpur

Find Social Media Jobs in Punjab

Find Social Media Jobs in Amritsar

Find Social Media Jobs in Banur

Find Social Media Jobs in Barnala

Find Social Media Jobs in Bathinda

Find Social Media Jobs in Faridkot

Find Social Media Jobs in Firozpur

Find Social Media Jobs in Gurdaspur

Find Social Media Jobs in Hoshiarpur

Find Social Media Jobs in Jalandhar

Find Social Media Jobs in Kapurthala

Find Social Media Jobs in Ludhiana

Find Social Media Jobs in Moga

Find Social Media Jobs in Mohali

Find Social Media Jobs in Morinda

Find Social Media Jobs in Pathankot

Find Social Media Jobs in Patiala

Find Social Media Jobs in Phagwara

Find Social Media Jobs in Rajpura

Find Social Media Jobs in Rupnagar

Find Social Media Jobs in Sangrur

Find Social Media Jobs in Rajasthan

Find Social Media Jobs in Ajmer

Find Social Media Jobs in Alwar

Find Social Media Jobs in Banswara

Find Social Media Jobs in Barmer

Find Social Media Jobs in Bhilwara

Find Social Media Jobs in Bhiwadi

Find Social Media Jobs in Bikaner

Find Social Media Jobs in Ganganagar

Find Social Media Jobs in Jaipur

Find Social Media Jobs in Jaisalmer

Find Social Media Jobs in Jodhpur

Find Social Media Jobs in Kota

Find Social Media Jobs in Mount Abu

Find Social Media Jobs in Nagar

Find Social Media Jobs in Neemrana

Find Social Media Jobs in Udaipur

Find Social Media Jobs in Sikkim

Find Social Media Jobs in Gangtok

Find Social Media Jobs in Tamil Nadu

Find Social Media Jobs in Chennai

Find Social Media Jobs in Coimbatore

Find Social Media Jobs in Cuddalore

Find Social Media Jobs in Erode

Find Social Media Jobs in Hosur

Find Social Media Jobs in Kalpakkam

Find Social Media Jobs in Kanchipuram

Find Social Media Jobs in Karur

Find Social Media Jobs in Madurai

Find Social Media Jobs in Mamandur

Find Social Media Jobs in Nagercoil

Find Social Media Jobs in Ooty

Find Social Media Jobs in Salem

Find Social Media Jobs in Thanjavur

Find Social Media Jobs in Tirunelveli

Find Social Media Jobs in Trichy

Find Social Media Jobs in Tuticorin

Find Social Media Jobs in Vellore

Find Social Media Jobs in Telangana

Find Social Media Jobs in Hyderabad / Secunderabad

Find Social Media Jobs in Karimnagar

Find Social Media Jobs in Khammam

Find Social Media Jobs in Nizamabad

Find Social Media Jobs in Warangal

Find Social Media Jobs in Tripura

Find Social Media Jobs in Agartala

Find Social Media Jobs in Union Territories

Find Social Media Jobs in Chandigarh

Find Social Media Jobs in Dadra and Nagar Haveli

Find Social Media Jobs in Silvassa

Find Social Media Jobs in Daman and Diu

Find Social Media Jobs in Delhi

Find Social Media Jobs in Lakshadweep

Find Social Media Jobs in Pondicherry

Find Social Media Jobs in Andaman and Nicobar Islands

Find Social Media Jobs in Port Blair

Find Social Media Jobs in Uttar Pradesh

Find Social Media Jobs in Agra

Find Social Media Jobs in Aligarh

Find Social Media Jobs in Allahabad

Find Social Media Jobs in Bahraich

Find Social Media Jobs in Bareilly

Find Social Media Jobs in Bijnor

Find Social Media Jobs in Faizabad

Find Social Media Jobs in Gajraula

Find Social Media Jobs in Ghaziabad

Find Social Media Jobs in Gorakhpur

Find Social Media Jobs in Greater Noida

Find Social Media Jobs in Jhansi

Find Social Media Jobs in Kanpur

Find Social Media Jobs in Lucknow

Find Social Media Jobs in Mathura

Find Social Media Jobs in Meerut

Find Social Media Jobs in Moradabad

Find Social Media Jobs in Noida

Find Social Media Jobs in Orai

Find Social Media Jobs in Saharanpur

Find Social Media Jobs in Varanasi

Find Social Media Jobs in Uttarakhand

Find Social Media Jobs in Dehradun

Find Social Media Jobs in Haridwar

Find Social Media Jobs in Haldwani

Find Social Media Jobs in Kashipur

Find Social Media Jobs in Pantnagar

Find Social Media Jobs in Roorkee

Find Social Media Jobs in Rudrapur

Find Social Media Jobs in West Bengal

Find Social Media Jobs in Asansol

Find Social Media Jobs in Burdwan

Find Social Media Jobs in Burdwan

Find Social Media Jobs in Haldia

Find Social Media Jobs in Kharagpur

Find Social Media Jobs in Kolkata

Find Social Media Jobs in Siliguri

Find Online Communication Jobs in Rudrapur

Find Online Communication Jobs in Roorkee

Find Online Communication Jobs in Pantnagar

Find Online Communication Jobs in Kashipur

Find Online Communication Jobs in Haldwani

Find Online Communication Jobs in Haridwar

Find Online Communication Jobs in Dehradun

Find Online Communication Jobs in Uttarakhand

Find Online Communication Jobs in Varanasi

Find Online Communication Jobs in Saharanpur

Find Online Communication Jobs in Orai

Find Online Communication Jobs in Noida

Find Online Communication Jobs in Moradabad

Find Online Communication Jobs in Meerut

Find Online Communication Jobs in Lucknow
Find Social Media Jobs in Andhra Pradesh

Find Social Media Jobs in Adilabad

Find Social Media Jobs in Anantapur

Find Social Media Jobs in Cuddapah

Find Social Media Jobs in Guntakal

Find Social Media Jobs in Guntur

Find Social Media Jobs in Kakinada

Find Social Media Jobs in Kamalapuram

Find Social Media Jobs in Kurnool

Find Social Media Jobs in Nellore

Find Social Media Jobs in Rajahmundry

Find Social Media Jobs in Tirupati

Find Social Media Jobs in Vijayawada

Find Social Media Jobs in Visakhapatnam / Vizag

Find Social Media Jobs in Arunachal Pradesh

Find Social Media Jobs in Itanagar

Find Social Media Jobs in Assam

Find Social Media Jobs in Dibrugarh

Find Social Media Jobs in Guwahati

Find Social Media Jobs in Silchar

Find Social Media Jobs in Tezpur

Find Social Media Jobs in Bihar

Find Social Media Jobs in Aurangabad

Find Social Media Jobs in Bhagalpur

Find Social Media Jobs in Gaya

Find Social Media Jobs in Munger

Find Social Media Jobs in Muzaffarpur

Find Social Media Jobs in Patna

Find Social Media Jobs in Chhattisgarh

Find Social Media Jobs in Bhilai

Find Social Media Jobs in Bilaspur

Find Social Media Jobs in Korba

Find Social Media Jobs in Raigarh

Find Social Media Jobs in Raipur

Find Social Media Jobs in Goa

Find Social Media Jobs in Panjim / Panaji

Find Social Media Jobs in Vasco Da Gama

Find Social Media Jobs in Gujrat

Find Social Media Jobs in Ahmedabad

Find Social Media Jobs in Anand

Find Social Media Jobs in Ankleshwar

Find Social Media Jobs in Bharuch

Find Social Media Jobs in Bhavnagar

Find Social Media Jobs in Bhuj

Find Social Media Jobs in Dahej

Find Social Media Jobs in Gandhinagar

Find Social Media Jobs in Gandhidham

Find Social Media Jobs in Gir

Find Social Media Jobs in Godhra

Find Social Media Jobs in Jamnagar

Find Social Media Jobs in Junagadh

Find Social Media Jobs in Kandla

Find Social Media Jobs in Lakhtar

Find Social Media Jobs in Mehsana

Find Social Media Jobs in Mundra

Find Social Media Jobs in Porbandar

Find Social Media Jobs in Rajkot

Find Social Media Jobs in Surat

Find Social Media Jobs in Surendranagar

Find Social Media Jobs in Vadodara / Baroda

Find Social Media Jobs in Valsad

Find Social Media Jobs in Vapi

Find Social Media Jobs in Veraval

Find Social Media Jobs in Haryana

Find Social Media Jobs in Ambala

Find Social Media Jobs in Bawal

Find Social Media Jobs in Bhiwani

Find Social Media Jobs in Dharuhera

Find Social Media Jobs in Faridabad

Find Social Media Jobs in Gurgaon

Find Social Media Jobs in Hisar

Find Social Media Jobs in Jind

Find Social Media Jobs in Karnal

Find Social Media Jobs in Kurukshetra

Find Social Media Jobs in Manesar

Find Social Media Jobs in Palwal

Find Social Media Jobs in Panchkula

Find Social Media Jobs in Panipat

Find Social Media Jobs in Rewari

Find Social Media Jobs in Rohtak

Find Social Media Jobs in Sonepat

Find Social Media Jobs in Yamunanagar

Find Social Media Jobs in Himachal Pradesh

Find Social Media Jobs in Baddi

Find Social Media Jobs in Chamba

Find Social Media Jobs in Dalhousie

Find Social Media Jobs in Dharmasala

Find Social Media Jobs in Kala

Find Social Media Jobs in Kullu/Manali

Find Social Media Jobs in Mandi

Find Social Media Jobs in Shimla

Find Social Media Jobs in Jammu and Kashmir

Find Social Media Jobs in Jammu

Find Social Media Jobs in Srinagar

Find Social Media Jobs in Jharkhand

Find Social Media Jobs in Bokaro

Find Social Media Jobs in Dhanbad

Find Social Media Jobs in Jamshedpur

Find Social Media Jobs in Ranchi

Find Social Media Jobs in Karnataka

Find Social Media Jobs in Belgaum

Find Social Media Jobs in Bellary

Find Social Media Jobs in Bengaluru / Bangalore

Find Social Media Jobs in Bidar

Find Social Media Jobs in Davangere

Find Social Media Jobs in Dharwad

Find Social Media Jobs in Gulbarga

Find Social Media Jobs in Hospet

Find Social Media Jobs in Hubli

Find Social Media Jobs in Kolar

Find Social Media Jobs in Koppal

Find Social Media Jobs in Mangalore

Find Social Media Jobs in Mysore

Find Social Media Jobs in Shimoga

Find Social Media Jobs in Tumkur

Find Social Media Jobs in Kerala

Find Social Media Jobs in Alappuzha / Alleppey

Find Social Media Jobs in Ernakulam / Kochi / Cochin

Find Social Media Jobs in Idukki

Find Social Media Jobs in Kannur / Cannannore

Find Social Media Jobs in Kasargode

Find Social Media Jobs in Kollam / Quilon

Find Social Media Jobs in Kottayam

Find Social Media Jobs in Kozhikode / Calicut

Find Social Media Jobs in Malappuram

Find Social Media Jobs in Palakkad / Palghat

Find Social Media Jobs in Pathanamthitta

Find Social Media Jobs in Thrissur / Trichur

Find Social Media Jobs in Trivandrum

Find Social Media Jobs in Wayanad

Find Social Media Jobs in Madhya Pradesh

Find Social Media Jobs in Bhopal

Find Social Media Jobs in Gwalior

Find Social Media Jobs in Indore

Find Social Media Jobs in Jabalpur

Find Social Media Jobs in Katni

Find Social Media Jobs in Ratlam

Find Social Media Jobs in Rewa

Find Social Media Jobs in Satna

Find Social Media Jobs in Ujjain

Find Social Media Jobs in Maharashtra

Find Social Media Jobs in Ahmednagar

Find Social Media Jobs in Akola

Find Social Media Jobs in Amravati

Find Social Media Jobs in Baramati

Find Social Media Jobs in Chandrapur

Find Social Media Jobs in Chiplun

Find Social Media Jobs in Dhule

Find Social Media Jobs in Jalgaon

Find Social Media Jobs in Khopoli

Find Social Media Jobs in Kolhapur

Find Social Media Jobs in Mumbai

Find Social Media Jobs in Mumbai Suburbs

Find Social Media Jobs in Nagpur

Find Social Media Jobs in Nasik

Find Social Media Jobs in Navi Mumbai

Find Social Media Jobs in Pune

Find Social Media Jobs in Raigad

Find Social Media Jobs in Ratnagiri

Find Social Media Jobs in Satara

Find Social Media Jobs in Solapur

Find Social Media Jobs in Tarapur

Find Social Media Jobs in Thane

Find Social Media Jobs in Vasai

Find Social Media Jobs in Manipur

Find Social Media Jobs in Imphal

Find Social Media Jobs in Meghalaya

Find Social Media Jobs in Shillong

Find Social Media Jobs in Mizoram

Find Social Media Jobs in Aizawl

Find Social Media Jobs in Nagaland

Find Social Media Jobs in Dimapur

Find Social Media Jobs in Kohima

Find Social Media Jobs in Odisha

Find Social Media Jobs in Angul

Find Social Media Jobs in Bhubaneshwar

Find Social Media Jobs in Cuttack

Find Social Media Jobs in Jharsuguda

Find Social Media Jobs in Paradeep

Find Social Media Jobs in Puri

Find Social Media Jobs in Rourkela

Find Social Media Jobs in Sambalpur

Find Social Media Jobs in Punjab

Find Social Media Jobs in Amritsar

Find Social Media Jobs in Banur

Find Social Media Jobs in Barnala

Find Social Media Jobs in Bathinda

Find Social Media Jobs in Faridkot

Find Social Media Jobs in Firozpur

Find Social Media Jobs in Gurdaspur

Find Social Media Jobs in Hoshiarpur

Find Social Media Jobs in Jalandhar

Find Social Media Jobs in Kapurthala

Find Social Media Jobs in Ludhiana

Find Social Media Jobs in Moga

Find Social Media Jobs in Mohali

Find Social Media Jobs in Morinda

Find Social Media Jobs in Pathankot

Find Social Media Jobs in Patiala

Find Social Media Jobs in Phagwara

Find Social Media Jobs in Rajpura

Find Social Media Jobs in Rupnagar

Find Social Media Jobs in Sangrur

Find Social Media Jobs in Rajasthan

Find Social Media Jobs in Ajmer

Find Social Media Jobs in Alwar

Find Social Media Jobs in Banswara

Find Social Media Jobs in Barmer

Find Social Media Jobs in Bhilwara

Find Social Media Jobs in Bhiwadi

Find Social Media Jobs in Bikaner

Find Social Media Jobs in Ganganagar

Find Social Media Jobs in Jaipur

Find Social Media Jobs in Jaisalmer

Find Social Media Jobs in Jodhpur

Find Social Media Jobs in Kota

Find Social Media Jobs in Mount Abu

Find Social Media Jobs in Nagar

Find Social Media Jobs in Neemrana

Find Social Media Jobs in Udaipur

Find Social Media Jobs in Sikkim

Find Social Media Jobs in Gangtok

Find Social Media Jobs in Tamil Nadu

Find Social Media Jobs in Chennai

Find Social Media Jobs in Coimbatore

Find Social Media Jobs in Cuddalore

Find Social Media Jobs in Erode

Find Social Media Jobs in Hosur

Find Social Media Jobs in Kalpakkam

Find Social Media Jobs in Kanchipuram

Find Social Media Jobs in Karur

Find Social Media Jobs in Madurai

Find Social Media Jobs in Mamandur

Find Social Media Jobs in Nagercoil

Find Social Media Jobs in Ooty

Find Social Media Jobs in Salem

Find Social Media Jobs in Thanjavur

Find Social Media Jobs in Tirunelveli

Find Social Media Jobs in Trichy

Find Social Media Jobs in Tuticorin

Find Social Media Jobs in Vellore

Find Social Media Jobs in Telangana

Find Social Media Jobs in Hyderabad / Secunderabad

Find Social Media Jobs in Karimnagar

Find Social Media Jobs in Khammam

Find Social Media Jobs in Nizamabad

Find Social Media Jobs in Warangal

Find Social Media Jobs in Tripura

Find Social Media Jobs in Agartala

Find Social Media Jobs in Union Territories

Find Social Media Jobs in Chandigarh

Find Social Media Jobs in Dadra and Nagar Haveli

Find Social Media Jobs in Silvassa

Find Social Media Jobs in Daman and Diu

Find Social Media Jobs in Delhi

Find Social Media Jobs in Lakshadweep

Find Social Media Jobs in Pondicherry

Find Social Media Jobs in Andaman and Nicobar Islands

Find Social Media Jobs in Port Blair

Find Social Media Jobs in Uttar Pradesh

Find Social Media Jobs in Agra

Find Social Media Jobs in Aligarh

Find Social Media Jobs in Allahabad

Find Social Media Jobs in Bahraich

Find Social Media Jobs in Bareilly

Find Social Media Jobs in Bijnor

Find Social Media Jobs in Faizabad

Find Social Media Jobs in Gajraula

Find Social Media Jobs in Ghaziabad

Find Social Media Jobs in Gorakhpur

Find Social Media Jobs in Greater Noida

Find Social Media Jobs in Jhansi

Find Social Media Jobs in Kanpur

Find Social Media Jobs in Lucknow

Find Social Media Jobs in Mathura

Find Social Media Jobs in Meerut

Find Social Media Jobs in Moradabad

Find Social Media Jobs in Noida

Find Social Media Jobs in Orai

Find Social Media Jobs in Saharanpur

Find Social Media Jobs in Varanasi

Find Social Media Jobs in Uttarakhand

Find Social Media Jobs in Dehradun

Find Social Media Jobs in Haridwar

Find Social Media Jobs in Haldwani

Find Social Media Jobs in Kashipur

Find Social Media Jobs in Pantnagar

Find Social Media Jobs in Roorkee

Find Social Media Jobs in Rudrapur

Find Social Media Jobs in West Bengal

Find Social Media Jobs in Asansol

Find Social Media Jobs in Burdwan

Find Social Media Jobs in Durgapur

Find Social Media Jobs in Haldia

Find Social Media Jobs in Kharagpur

Find Social Media Jobs in Kolkata

Find Online Communication Jobs in Siliguri

Find Online Communication Jobs in Kolkata

Find Online Communication Jobs in Kharagpur

Find Online Communication Jobs in Haldia

Find Social Media Jobs in Siliguri

Find Online Communication Jobs in Durgapur

Find Online Communication Jobs in Burdwan

Find Online Communication Jobs in Asansol

Find Online Communication Jobs in West Bengal

Find Online Communication Jobs in Greater Noida

Find Online Communication Jobs in Gorakhpur

Find Online Communication Jobs in Ghaziabad

Find Online Communication Jobs in Gajraula

Find Online Communication Jobs in Faizabad

Find Online Communication Jobs in Bijnor

Find Online Communication Jobs in Jhansi

Find Online Communication Jobs in Kanpur